Regular price
$153.68 USD
Regular price
Sale price
$153.68 USD
Unit price
per
Sale
Sold out
An icon of industry re-imagined to get a grip on the 21st Century, a piece of engineering history re-imagined for the modern day. MetMo Grip is both a fidget toy and tool, keeping you satisfied for hours on end either fiddling with it or using it to clamp the life out of something.
Materials

316 Stainless Steel

6061 Anodised Aluminium

1020 Carbon Steel
Technical Details

Machining Method: CNC Machining

Jaw Aperture: from 0mm to 22.5mm (0.885")
Share
View full details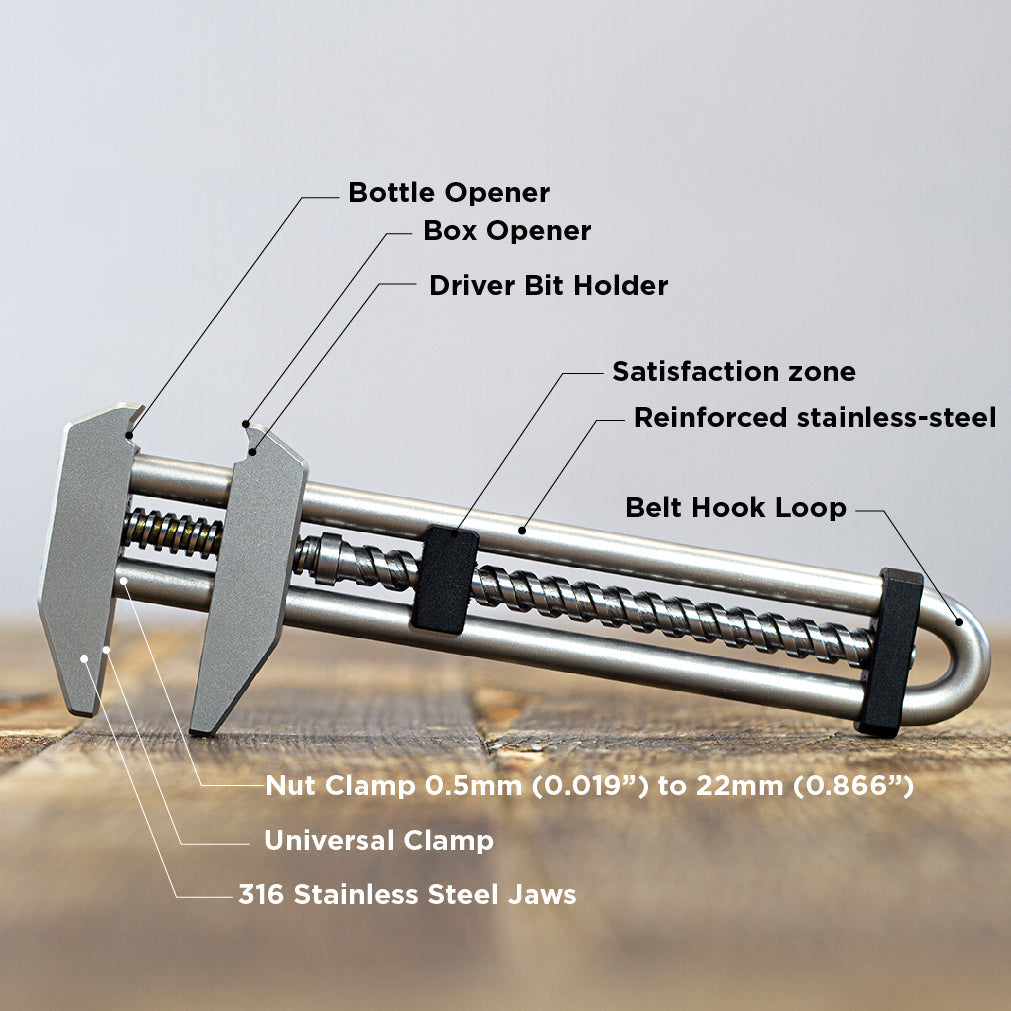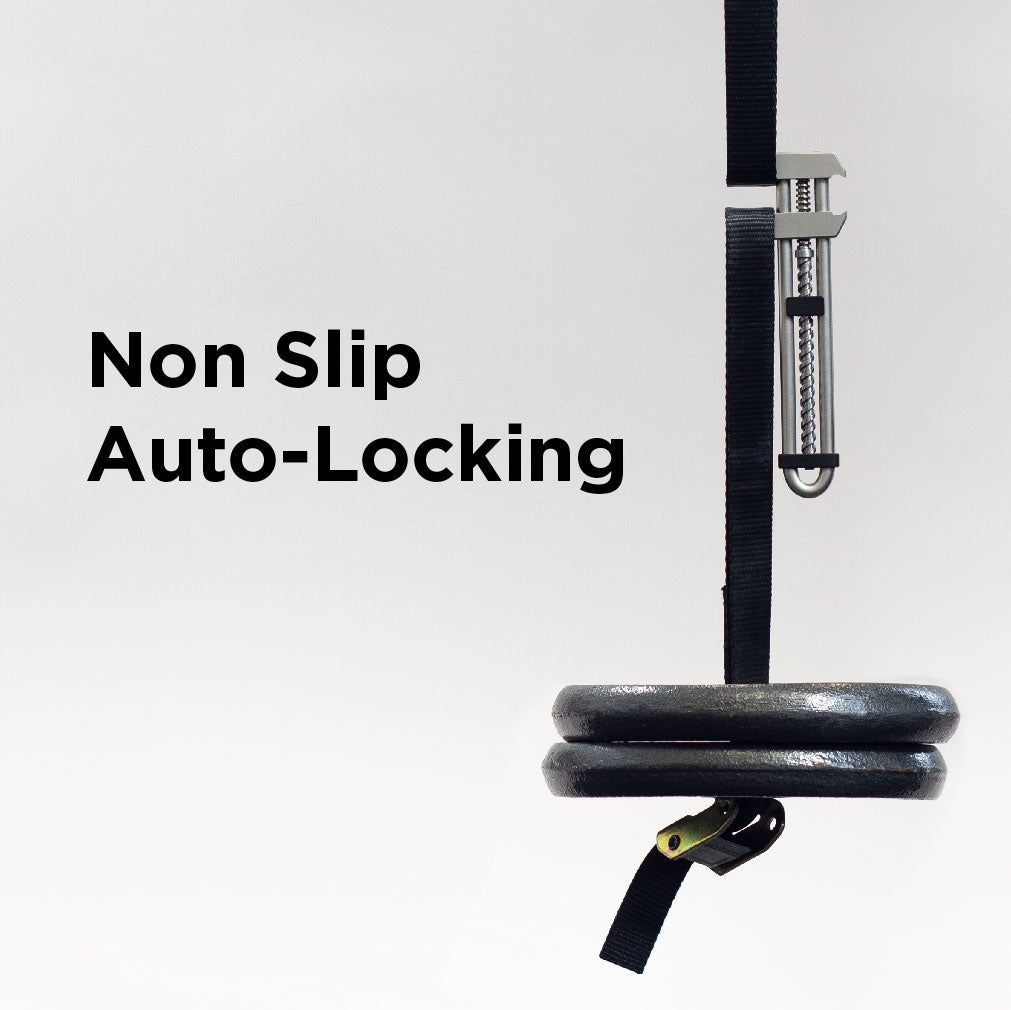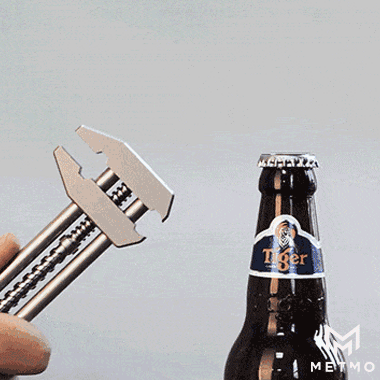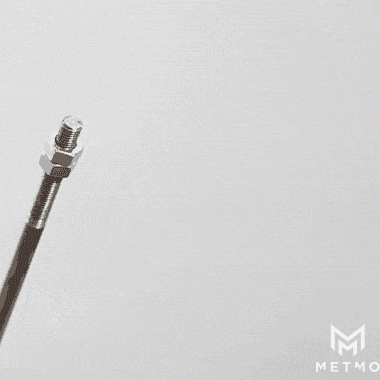 Getting to grips...with history!
Nowadays, we're all used to seeing the adjustable wrenches that come in every multi-piece toolkit from Ikea or where-have-you. 
Before the era of the modern adjustable wrench, there was a bloody conflict in the early part of the 20th Century. A conflict which today remains largely forgotten but is of the utmost importance to the development of modern day tools.
We speak, of course, of the Wrench Wars.
The Wrench Wars
During the Wrench Wars, the battle for supremacy in the world of the adjustable wrench was fought by many companies, some of which remain in business to this day. 
Unfortunately for many firms, they lost out and their designs fell by the wayside. One of those designs that never quite made it into the big leagues was the concept MetMo Grip is inspired by.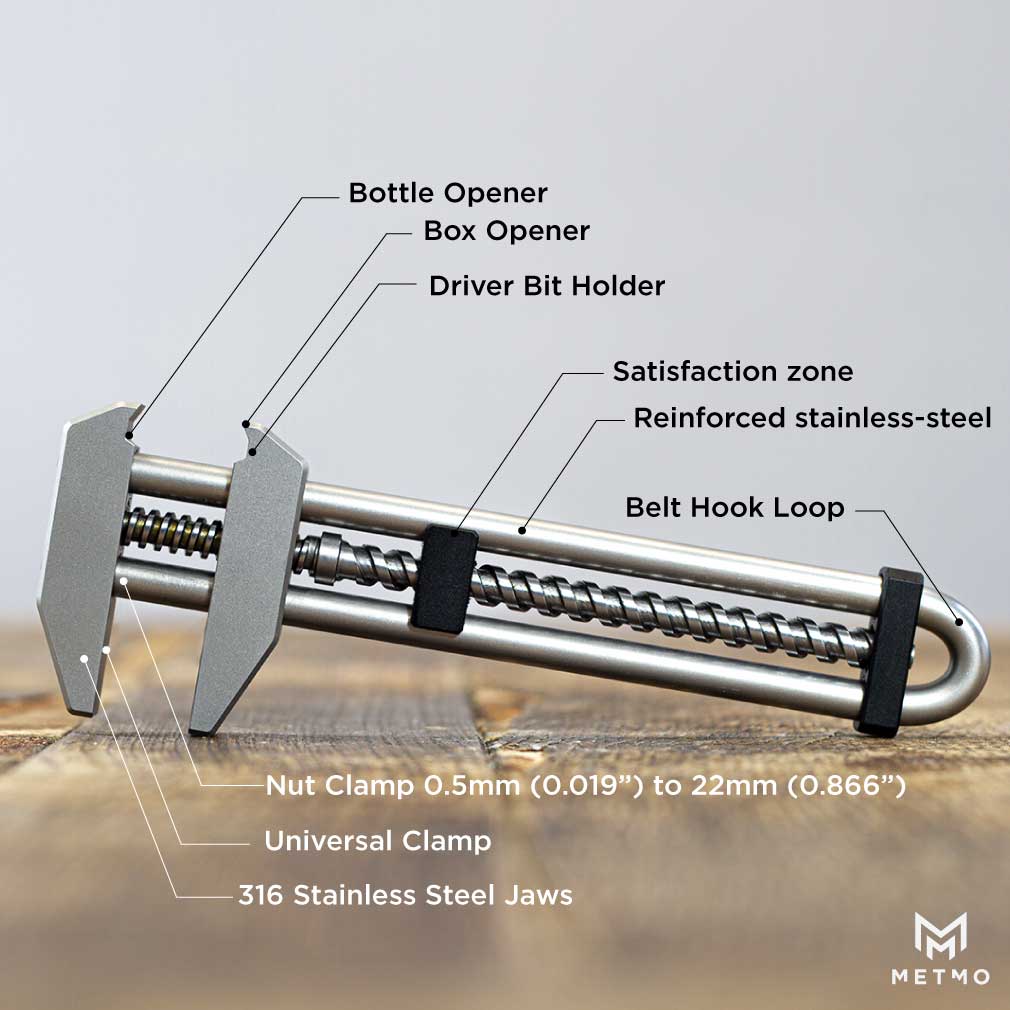 Gripping features
We engineered-in an array of useful features. From a standard 1/4 inch bit holder to a handy box opener, the MetMo Grip is ready to tackle your daily tasks with ease.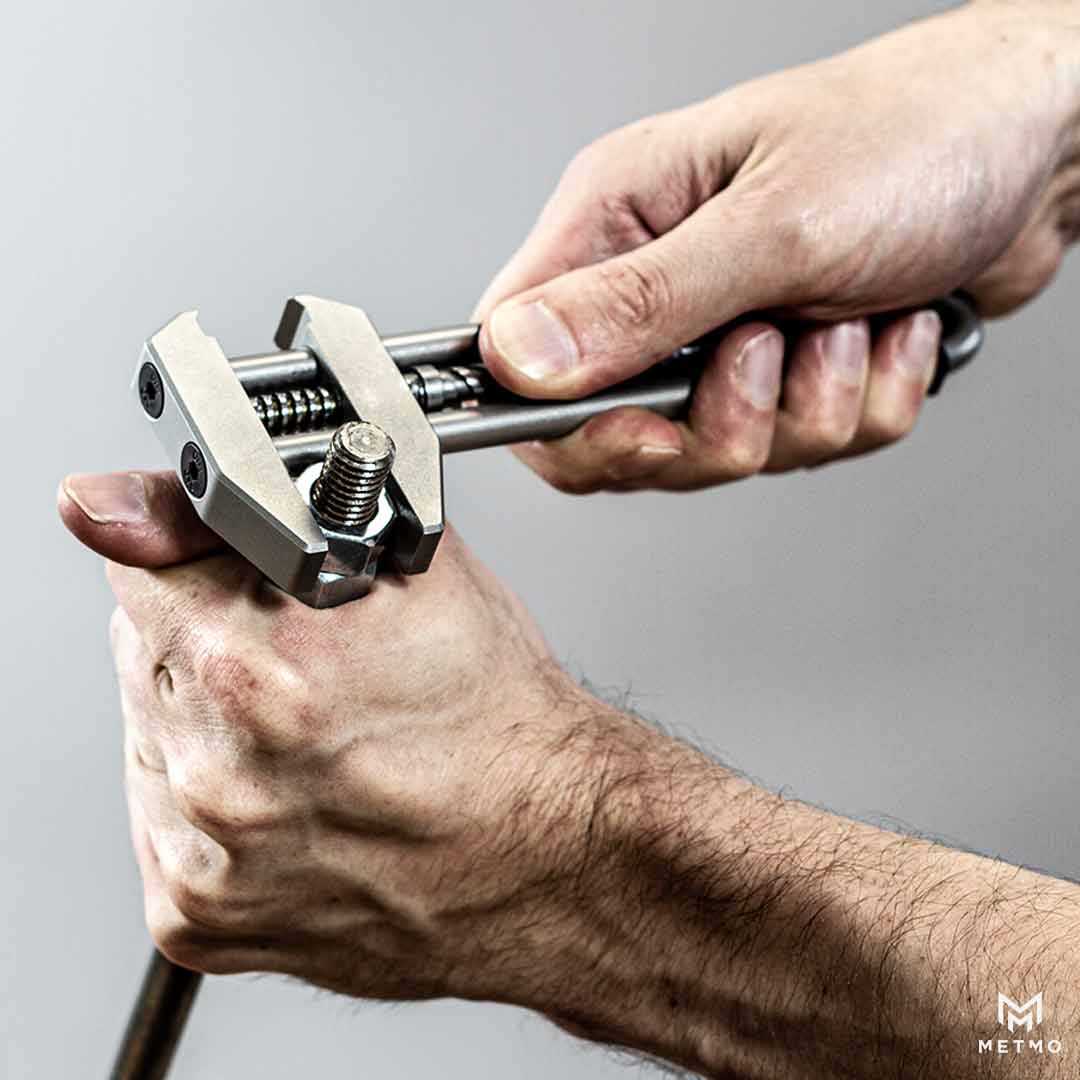 Why have we created MetMo Grip?
We found a patent of an early 20th Century variable grip wrench and immediately fell in love with the concept.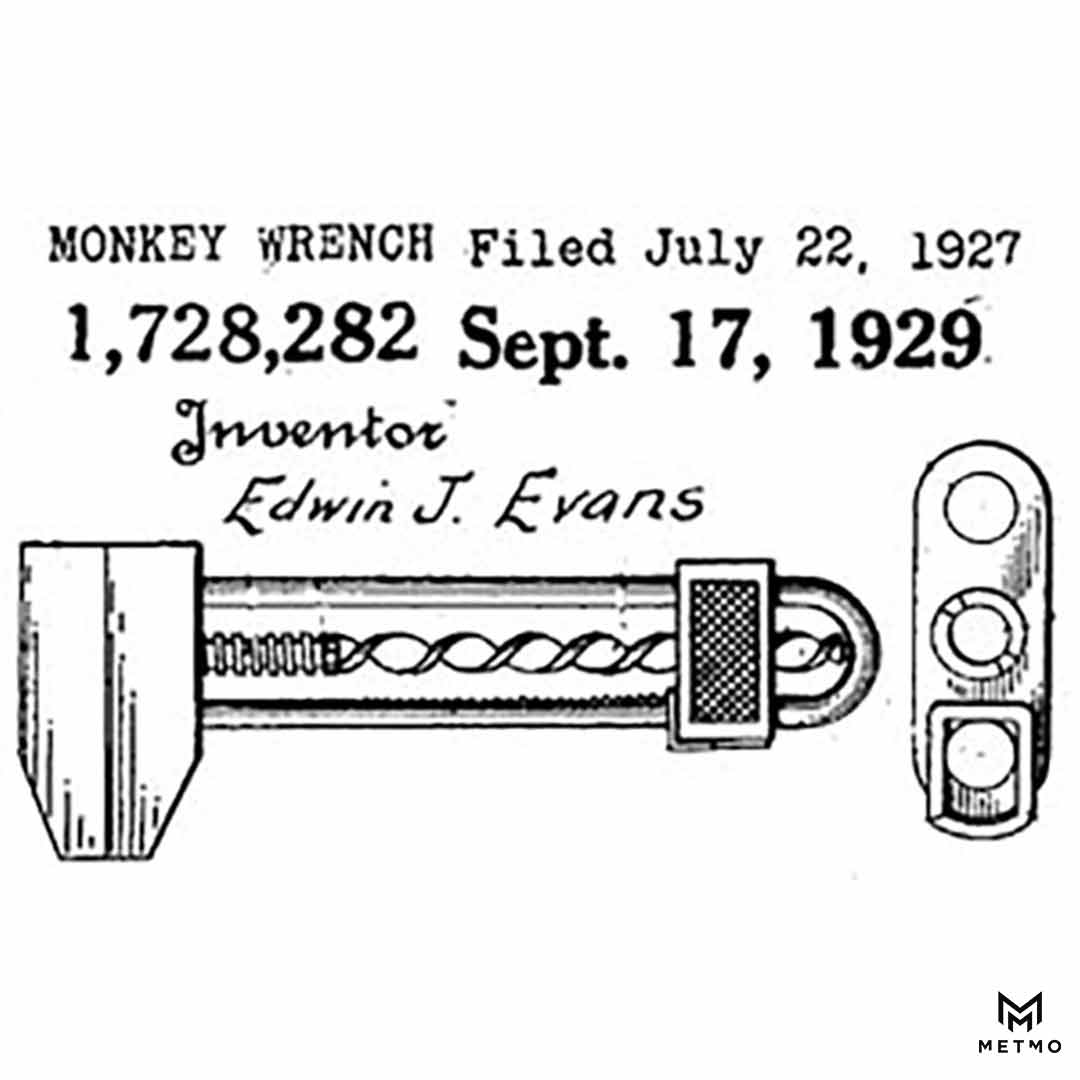 Getting to grips with the past
MetMo Grip is our tribute to the furious innovation at the start of the last century that lead to an overhaul in the means of production and design of everyday tools. Made using modern methods from contemporary materials, MetMo Grip is an engineering oddity and marvel that's as comfortable as a fidget toy as it is clamping together steel.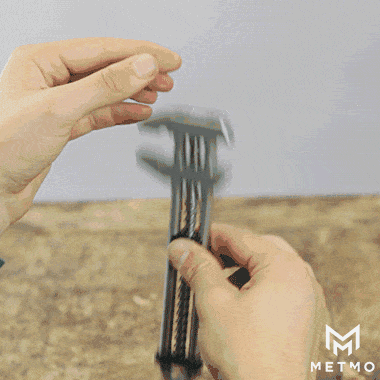 Who's it for?
Made for designers, engineers, thinkers, and anyone who wants to just take a moment to focus, relieve stress or just play around.
A fidget toy that's also a handy tool
The MetMo Grip isn't just a super satisfying desk toy! We made sure it could step up when a job needed doing.
Satisfaction Zone
Simply sliding the jaws open and closed is huuuuuuugely satisfying. The weight feels reassuring in the hand and you know that if you do ever need to get a grip on something, MetMo is there for the job.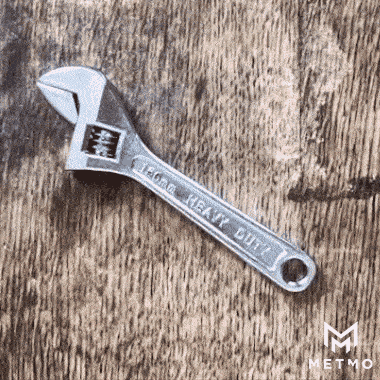 Snappy Gripping
No more fiddling with your adjustable wrenches, spinning the gear over and over til (maybe) you fix it in the right place. The MetMo Grip design is snappable in a second and securely locks in place so you get it right first time, every time.
What's MetMo Grip made of?
MetMo Grip is machined from solid stainless steel, with a hard anodised 6061 aluminium adjuster.
Stainless steel components form the body of MetMo Grip with a precision formed solid rod and CNC machined jaws. The helix shaft is machined from 1020 passivated carbon steel that's ready to take on the rigours of any tough job.
6061 hard anodised aluminium is the chosen metal for the adjuster. Lightweight and durable, aluminium adds function without adding extra weight.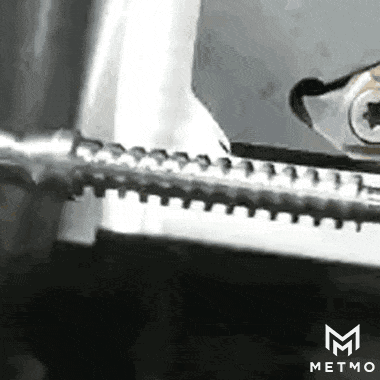 CNC Precision
Precision manufactured using five axis CNC machinery puts the grip a cut above the rest. With the precise tolerances achievable with modern manufacturing, our re-imagining of this grip is more fluid and satisfying than the original, as well as being stronger and more reliable.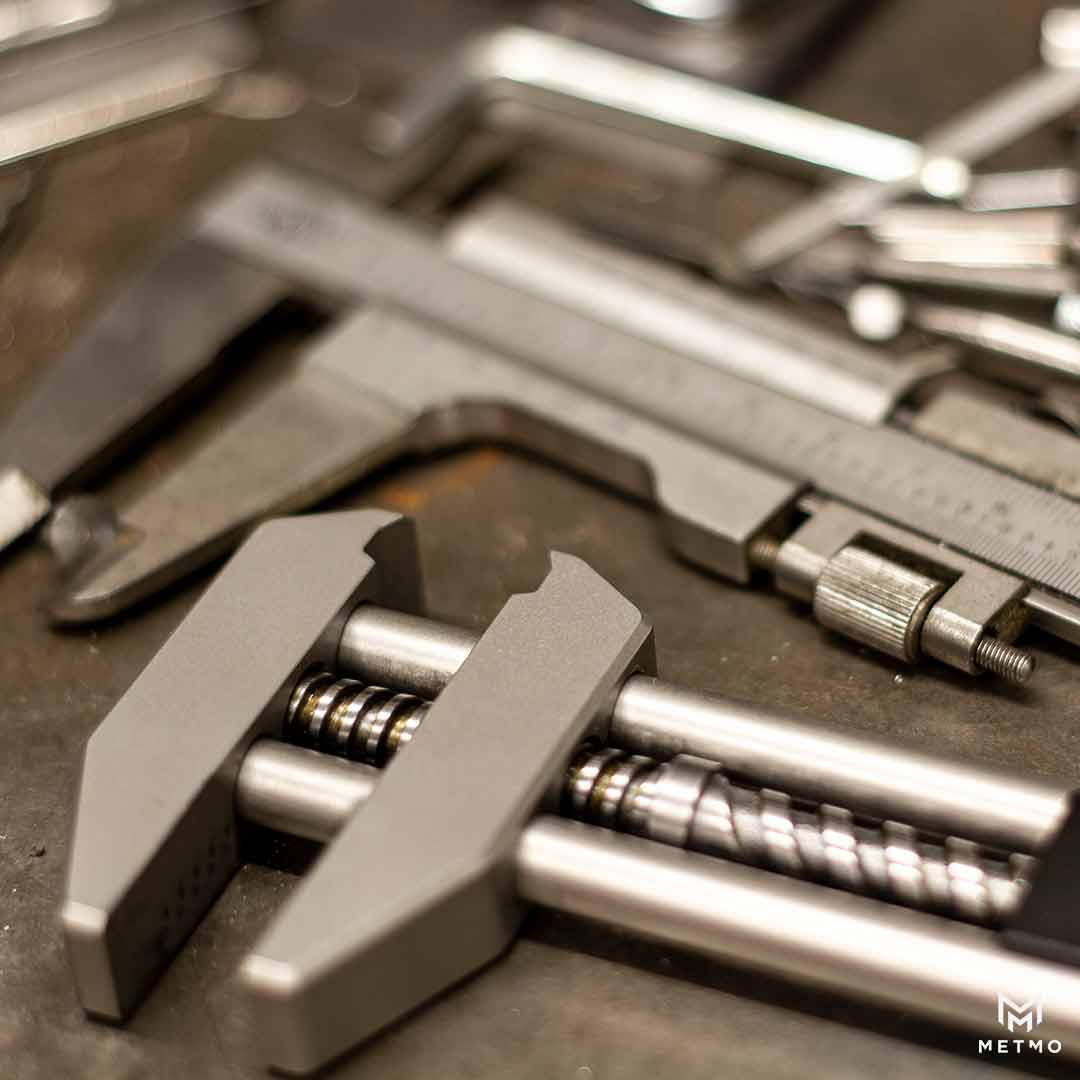 Why this design? Why not a modern variable wrench/spanner?
We found the original tool and immediately fell in love with just how satisfying it was to use and fiddle with. We found ourselves constantly playing with the mechanism whilst at our desks. It was so fascinating watching the motion and feeling the weight of such a well constructed tool, it left us feeling that this was something we just had to share with the world!  
So we set out to recreate this ancient design with the focus on making it useful as well as enjoyable, to have and to hold even when it's not being used as a tool.
We wanted it to stand out against modern tools by keeping its vintage design roots, resembling the trusty engineers precision calipers.
We also wanted to honour the legacy and impact of the Wrench Wars. Without this period of rapid innovation, we'd likely have much fewer options in terms of the tools we have today. Necessity begets invention, as they say, and though now a half-forgotten relic, the Grip style can make a comeback in the 21st Century.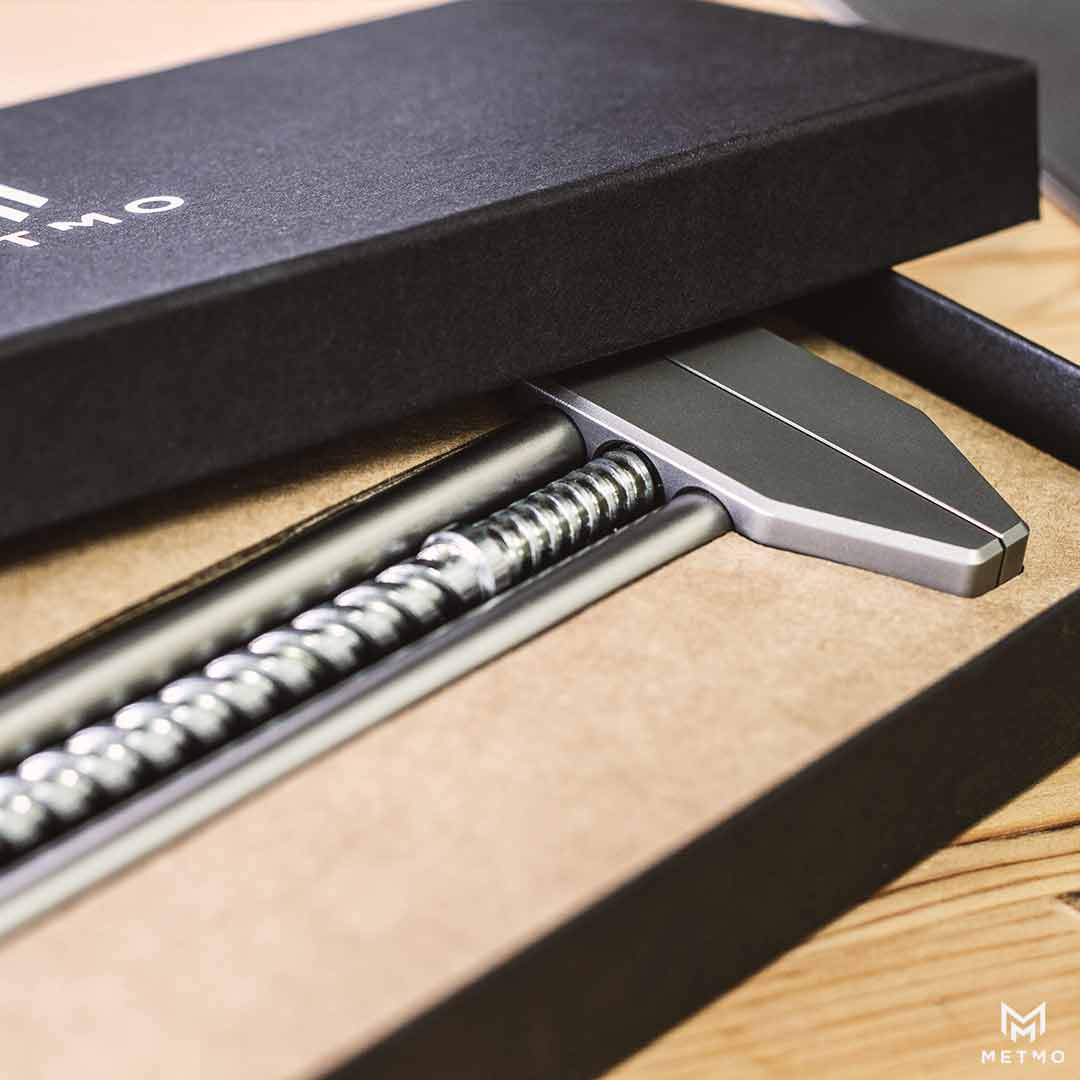 So, what's the deal, why does it cost £119.99
The choice of materials in this product adds to the overall cost. As you probably know, stainless steel, while extremely durable, is costly and difficult to work with. Getting the threads of the Grip precision machined requires a specialist manufacturer, one who we've worked with before and one who is capable of producing such critical components.
Normally tools are made from low cost metals that are stamped out: we wanted to create a piece that was less mass manufactured and more fitting to the grips heritage, as well as being top quality to last a lifetime.