Regular price
$113.99 USD
Regular price
Sale price
$113.99 USD
Unit price
per
Sale
Sold out
Grade B Drivers have cosmetic damage. They operate as intended but they may have various dents, deep scratches, anodising imperfections or machining marks. This will not affect the use of the Driver.   

Each one is different in its own way and the damage will vary. 
*Bit handle storage not included in the standard Driver*
Materials

- Hardened Martensitic Stainless Steel (Grade 440C)

- Induction Hardened tool steel (D2 Grade HRC55)

- Hard anodised aluminium (7055-T77 Aerospace grade)

- High Tensile Brass
(HTB1 Grade)

- Solid Brass Bush (CZ121 Grade)

- Class 10.9 bolts (Low Carbon Steel)
Shipping & Returns

Available to ship immediately.

30 day returns policy.
Dimensions

165mm (6.5") x 30mm (1.18") x 43mm (1.70")

320g (11.25oz)
Technical Details

Finish: Heat treated stainless steel, hard anodised (clear or black)

Maximum Torque we acheived: 76Nm (672 in-lbs)

Bit Size: 1/4 (6.3mm) Hex drive bits

Magnetic Socket: Yes
Share
View full details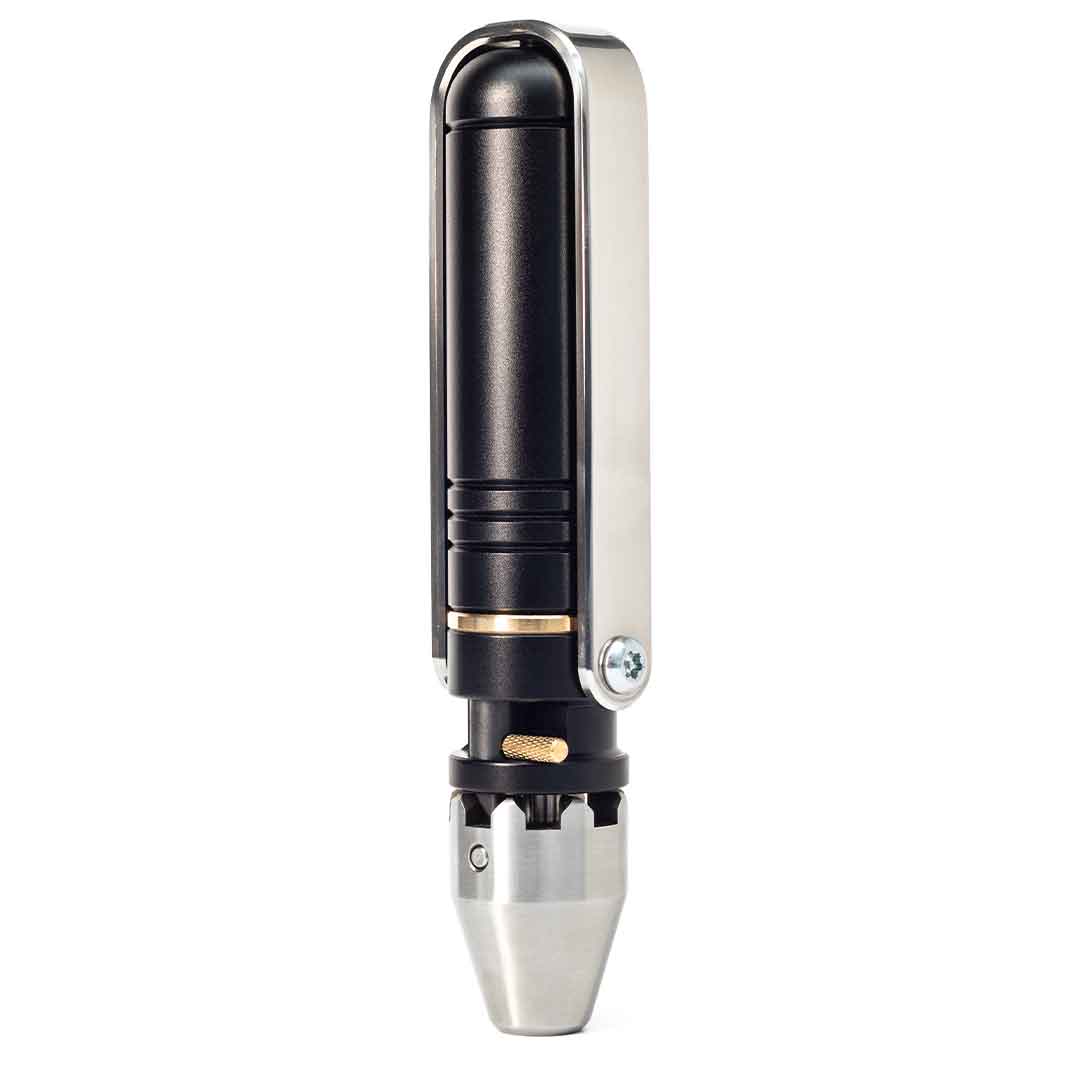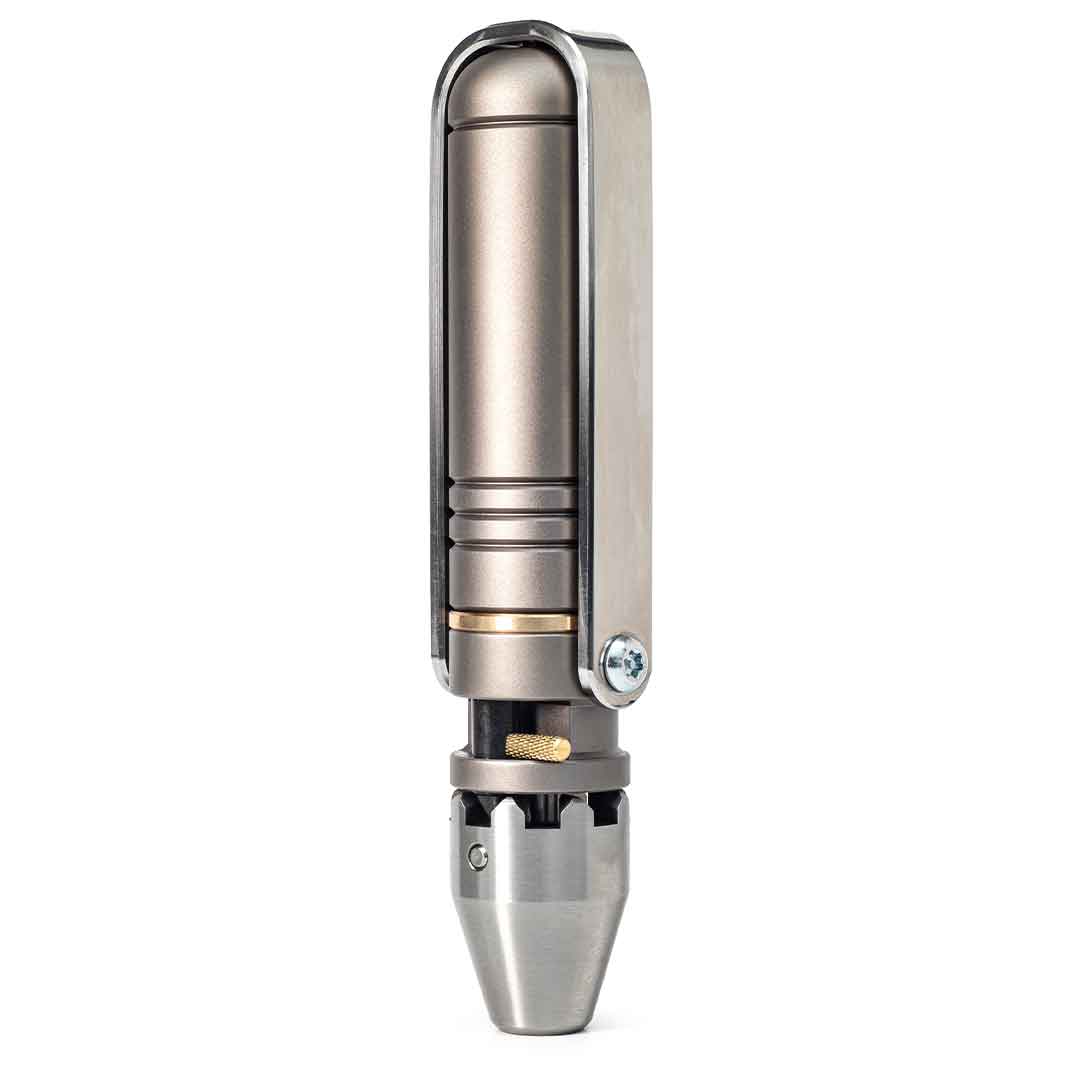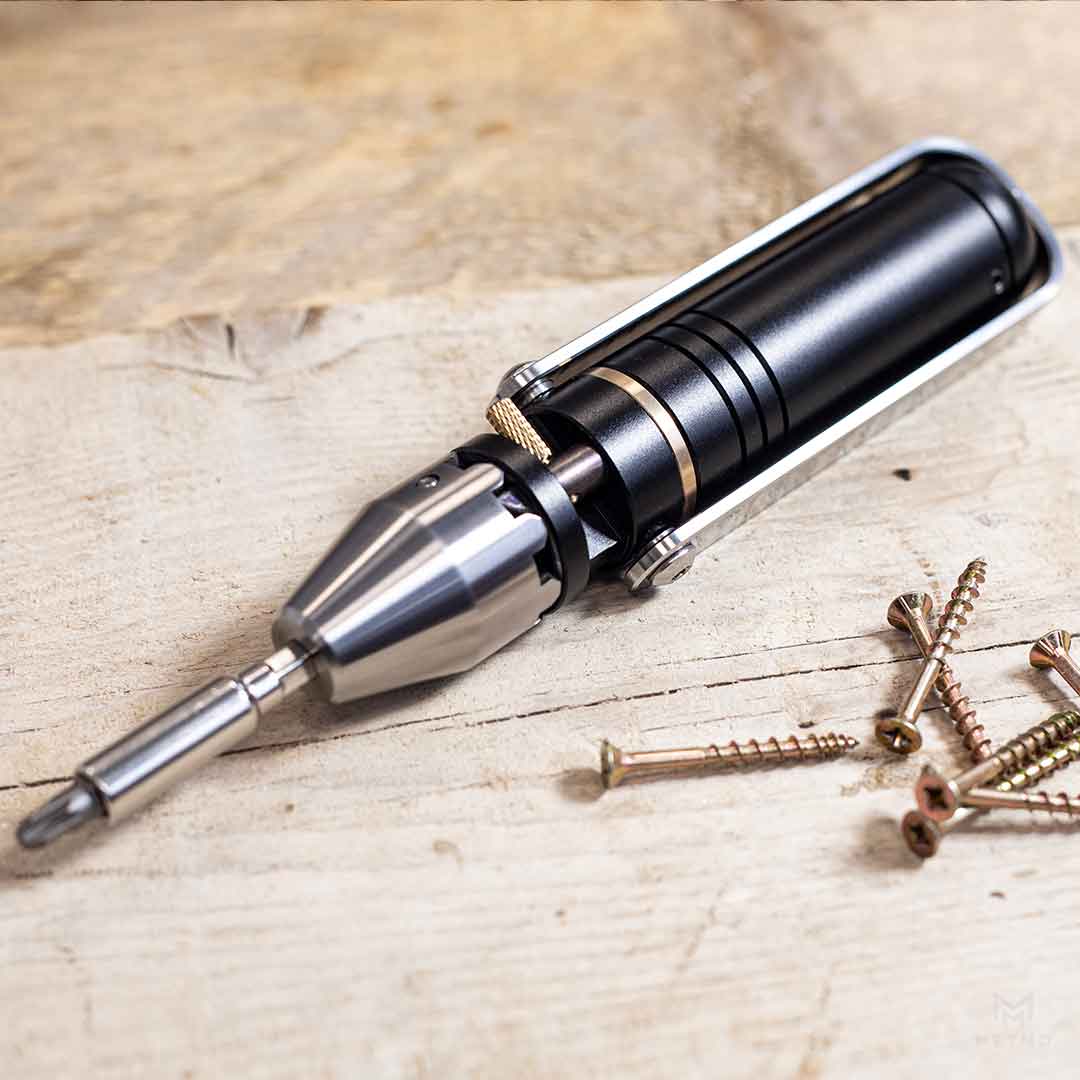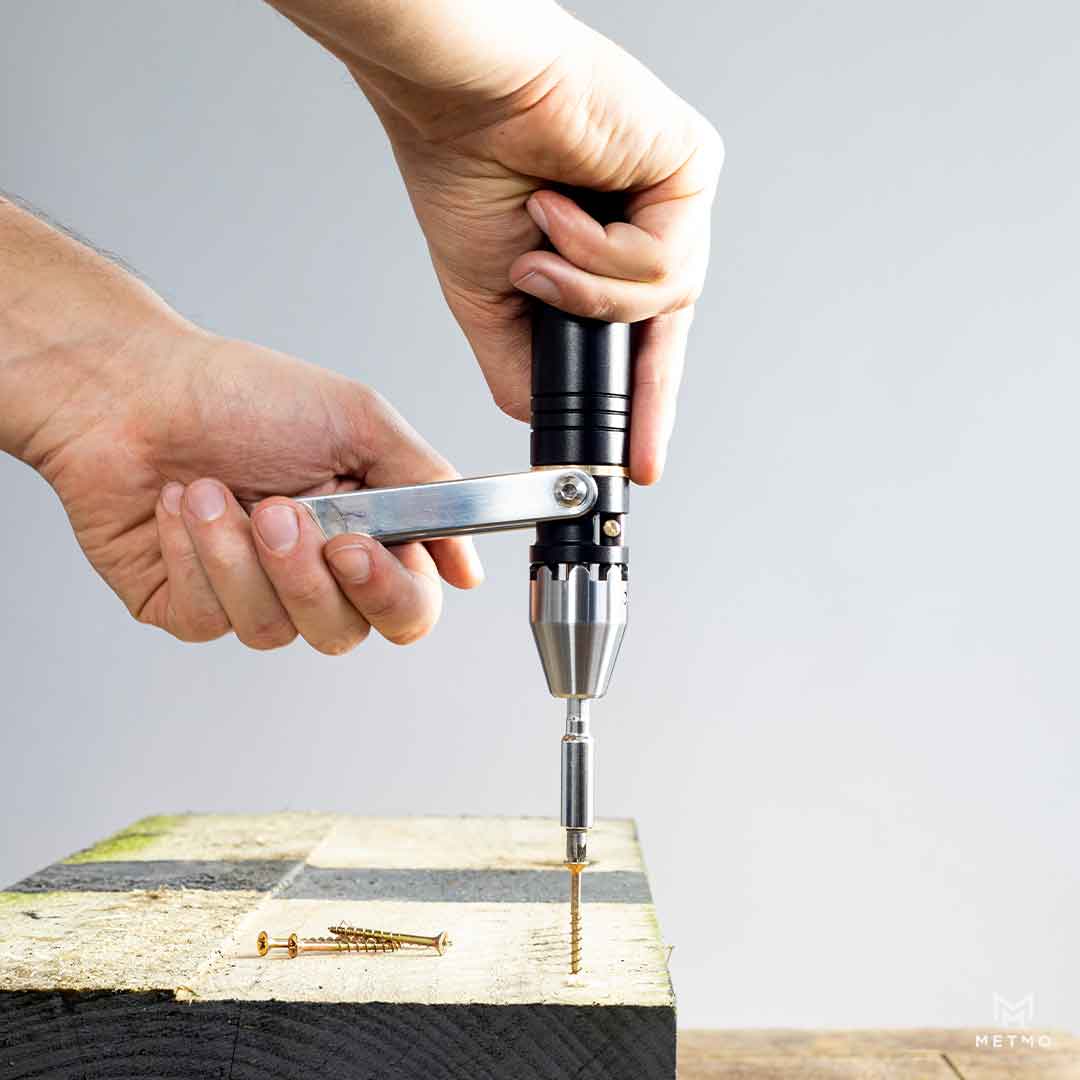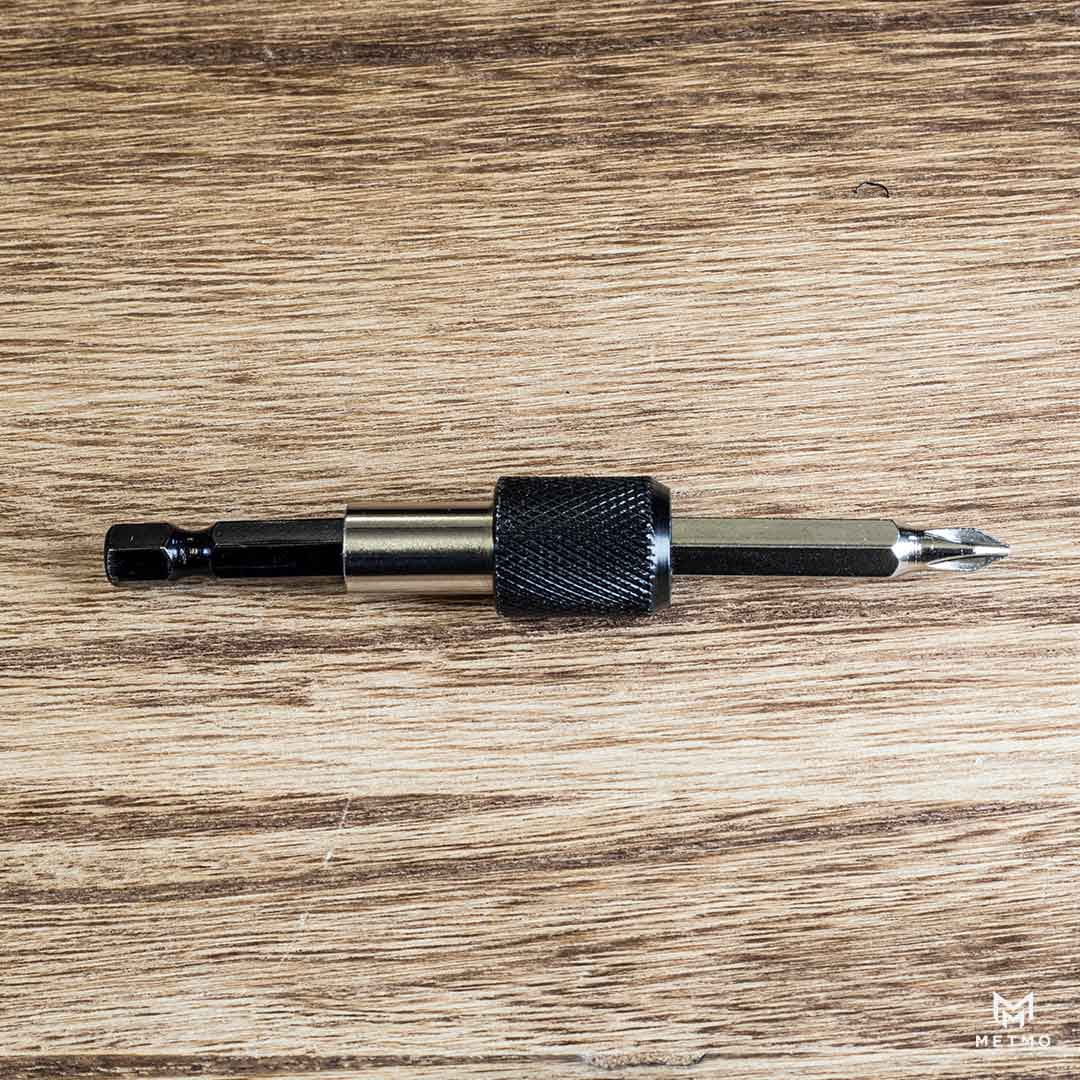 Bringing an icon of engineering into the 21st Century
Not since the mid 20th Century have we seen a design like MetMo Driver.
A piece of engineering history re-imagined for the modern day. MetMo Driver is both a fidget toy and tool, keeping you satisfied for hours on end either fiddling with it or using it to drive to the centre of the Earth.
Why have we created MetMo Driver?
MetMo Driver is a hybrid of the hand braces of old (the pre-cursors to electric drills) and modern ratchet screwdrivers.
We set out to infuse our signature MetMo satisfaction with one of the most well used tools in existence, the humble screwdriver. We were fascinated by Conrad Baumann's ratchet driver from the 1950's and its mesmerising exposed ratchet mechanism, so we set to work to create the most powerful and compact driver in existence and, while we're at it, inject some MetMo satisfaction at every opportunity.
Who's it for?
Made for designers, engineers, thinkers, and anyone who wants to just take a moment to focus, relieve stress or just play around. MetMo Driver is both a powerful and versatile tool and amazingly fun to fiddle with!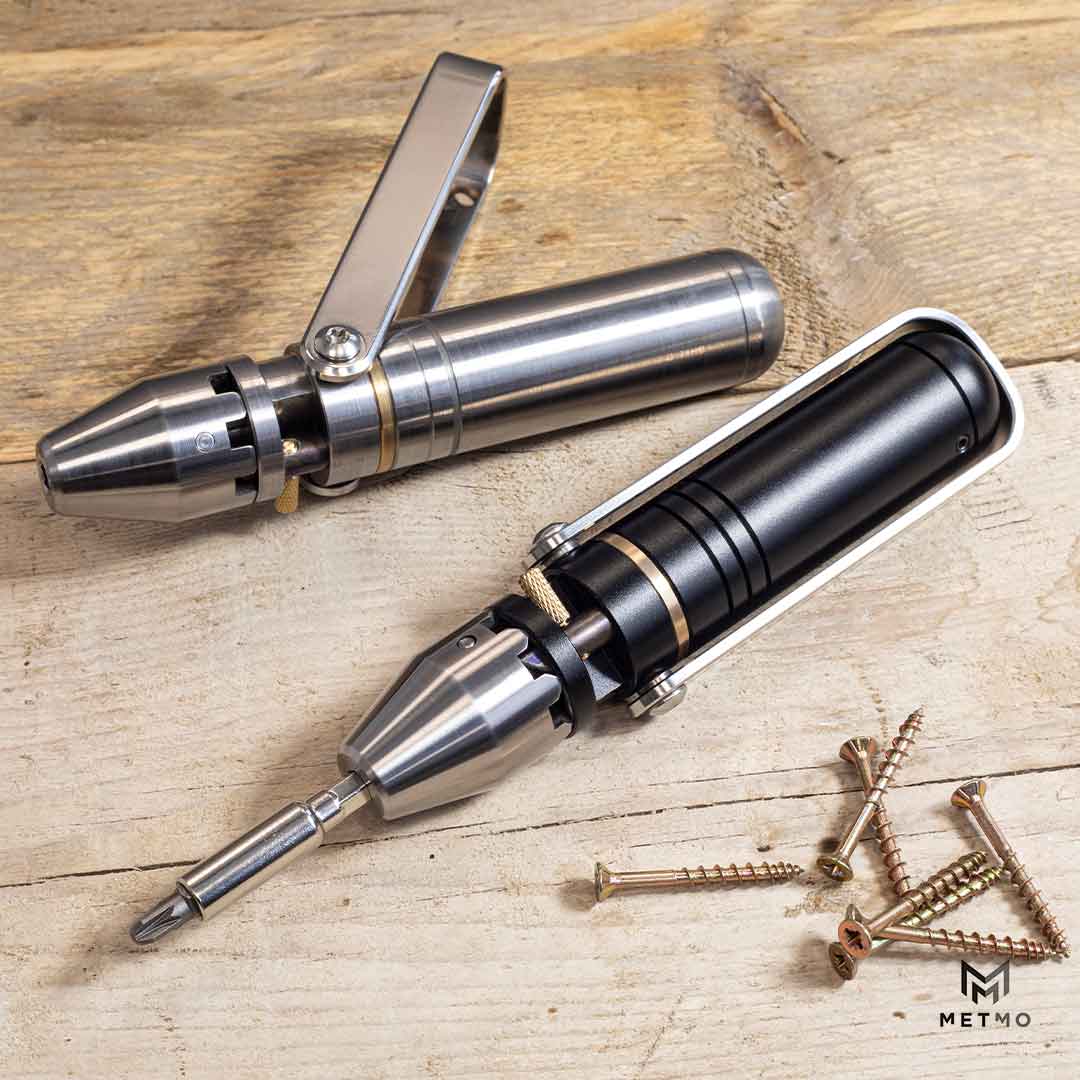 A powerful tool and the perfect desk toy
Like a Swiss watch, each component interlocks perfectly so you can enjoy the endless motion of MetMo Driver's moving parts. 

MetMo Driver is a tool you won't want to hide away in your tool box! Designed to be fiddled with, each rotation and click has been meticulously crafted to give you maximum satisfaction, even just sat at your desk.
A satisfying drive
Simply rotating the chuck is huuuuuuugely satisfying. The weight feels reassuring in your hand and you know that if you do ever need to drive something in, MetMo Driver is there for the job.
Driving back in time
Own a part of history as one of the early forms of the ratchet screwdriver, created by Conrad Baumann under the brand name Baumann-Weltrecord. Re-imagined using hardened materials and state of the art machining techniques, Baumann's vision lives again, driving home the quality and reliability for which his original was known. 
With only a handful of originals left in the world and even fewer available for auction, this loving recreation is the best way to own a former icon of industry and keep the story alive for future generations. 
We also examined the original and engineered out all of the weak points to make it a useful tool for the 21st Century.
MetMo Driver doesn't believe in pilots
Sure, we know most jobs can be done with the correct prep and a decent power tool, but there's something reassuring and oddly satisfying about driving a screw as deep as it will go without the high-pitched squeal of a reluctant drill.
With MetMo Driver featuring Autopilot Tech (totally trademarked), you can drive screws in without the need of a pilot hole.
Kick it into overdrive
This beast can handle everything - from driving in an un-piloted coach bolt to drilling a perfect hole with your spade drill, MetMo Driver is nigh unstoppable. Unlike a standard screwdriver, you can get all of your weight behind the MetMo Driver, just keep on drilling until you reach bedrock. It's more powerful than some alligators.
MetMo Driver works in the same way as a manual brace, but pocket sized!
Why this design? Why not a modern ratchet screwdriver?
Modern ratchet screwdrivers are built to a cost and made from cheap plastics. We wanted to create something that was a full metal construction and built from materials that would last generations. The Driver's design lets you put in screws much easier than a standard screwdriver.

We fell in love with the original design by Conrad Baumann and just how versatile it could be. The original was purely a screwdriver, but with standardisation of bits we saw a huge opportunity to turn this concept into one hell of a multi-tool.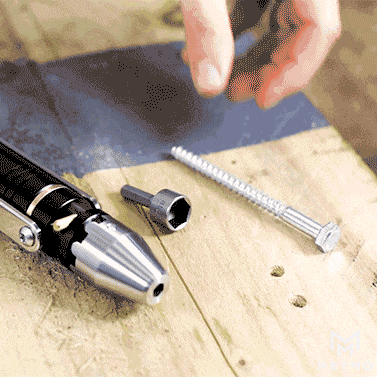 Super high torque screwdriver
With its arm lowered into wrench mode, MetMo driver can deliver over a whopping70Nm of torque,ensuring you can always drive on home without stopping for gas.
Use with any drive bit
MetMo Driver is compatible with all standard removable Hex drive bits, so you can use it with 1000's of modern fixtures, including your favourite brands from all over the world. Or use with standard adaptors to make it even more versatile!
Forward and reverse
Easily flick between forward and reverse with a satisfying click. You can also lock out the Driver to turn it into a fully manual driver.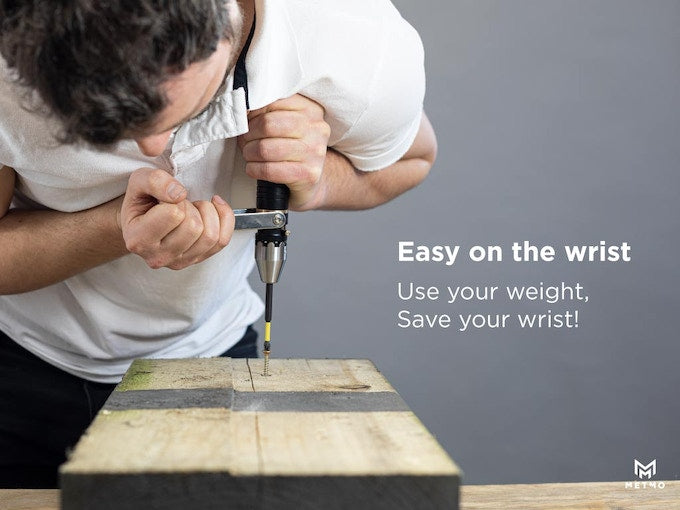 Easy on the wrist
The unique design makes putting in screws manually much easier, placing far less stress on the wrist so you don't end up with a burning forearm after putting in one screw. 
Never slip again
You'll never strip the head of a screw again, as its unique mechanism allows the handle to remain stationary as you put all of your weight behind the Driver, so it can't slip and ruin your screws.
Battery free 
It's always handy to have a compact tool in the box for when your battery screwdriver can't handle that stubborn screw or runs out of battery at the worst time!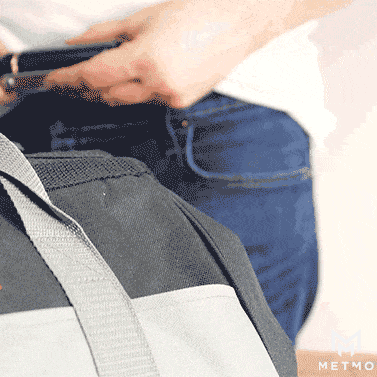 Compact and powerful
Smaller and lighter than normal wood working tools, ideal for any tool bag, backpack, glove box, or even back pocket if you're doing some serious fixing.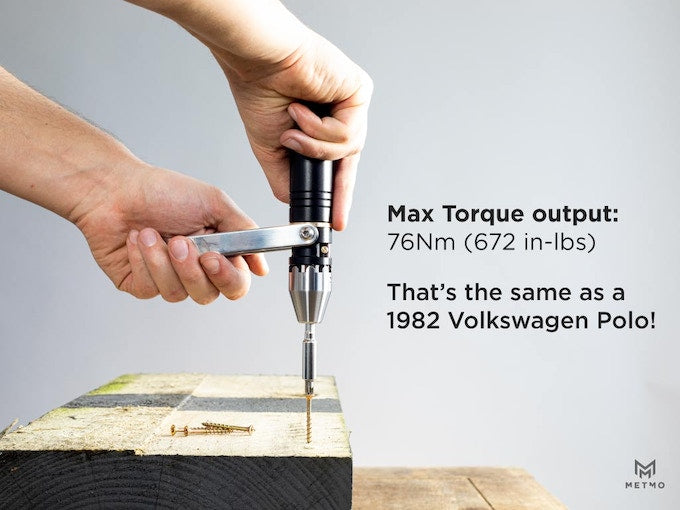 The Torque about town
We have tested MetMo Driver under very heavy loads ranging from 50-100kg of force.
Equation:
Force 1000N (100kg) x distance from rotational axis 0.076m = 76Nm (672 in-lbs)
Safety tests
When we started we wanted to be sure that the handle would survive a serious screwing session, so we set to work making sure we tested every component of our new design.
We built a test rig which allowed us to apply 100kg (220lbs) of weight through the handle in a worst case scenario. (Essentially, if you could put all of your weight through two fingers, that's what was simulated.)
As you can see, it's pretty difficult to apply this much weight to something, so we feel like this is enough.
We put the fun part of the test in the video below, and it shows the handle deflects, but returns to its original position with no damage. 
So what's the deal, why does it cost £109?
We always use the best materials we can get our hands on. For this project we've used premium metals normally used in the aerospace industry. There are a lot of components in the Driver with each part is individually machined in a laborious low volume production machine, then every part needs to be set up by hand and slowly cut to ensure the fine tolerances are maintained to make sure each part fits together perfectly. This all adds to the time and expense of making each Driver.
Normally screwdrivers are made from one or two pieces of low cost metal and plastic that are stamped out and moulded: we wanted to create a piece that was less mass manufactured and more fitting to the Drivers heritage, as well as being top quality to last a lifetime.
MetMo Driver is only produced in small batches and we only deal directly with our backers, this helps to maintain quality and ensure our unique designs last a lifetime.
Making of the Driver Prototype
Sit back, Relax and enjoy this video of the making of the MetMo prototype from scratch, with our master metal worker, Geoff. 
We go through every milling, drilling, turning and tapping process to make a driver from raw billets of metal so you can see the amount of work involved in making a driver. Although this one off was made by hand using manual machinery, the production ones will use industrial CNC machinery.