Regular price
Sale price
$83.24 USD
Unit price
per
Sale
Sold out
Experience ultimate satisfaction! Helico MK2 brings metal in motion to a new frontier, with TWO unique versions to choose from; Herringbone or Spur. 
Materials

-Machined brass

-Polyamide nylon

-Neodymium magnets
Technical Details

Finish: Machined brass & Polyamide Nylon 12

Internal: Neodymium N52 magnet

Machining Method: 3D Printing and CNC Turning
Share
View full details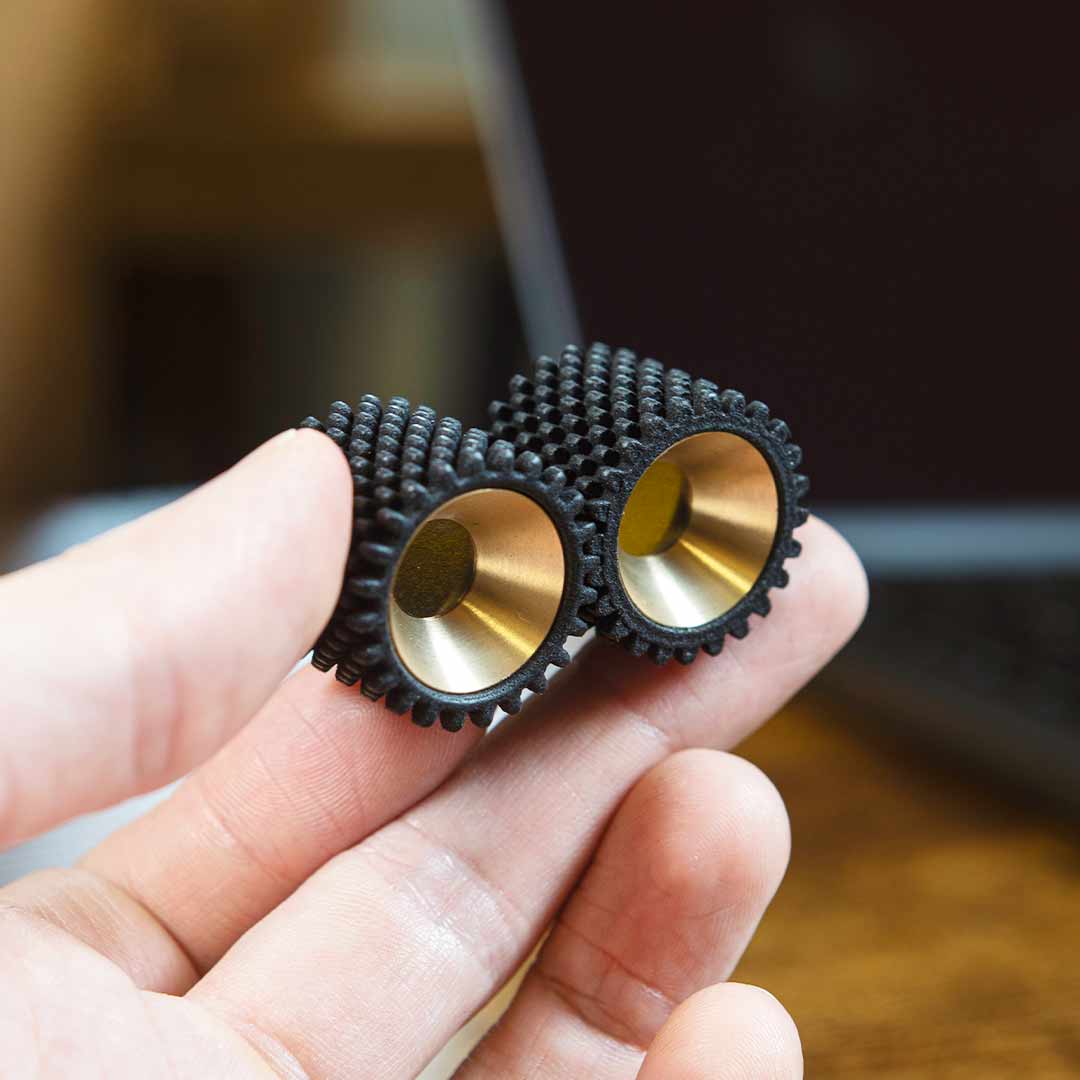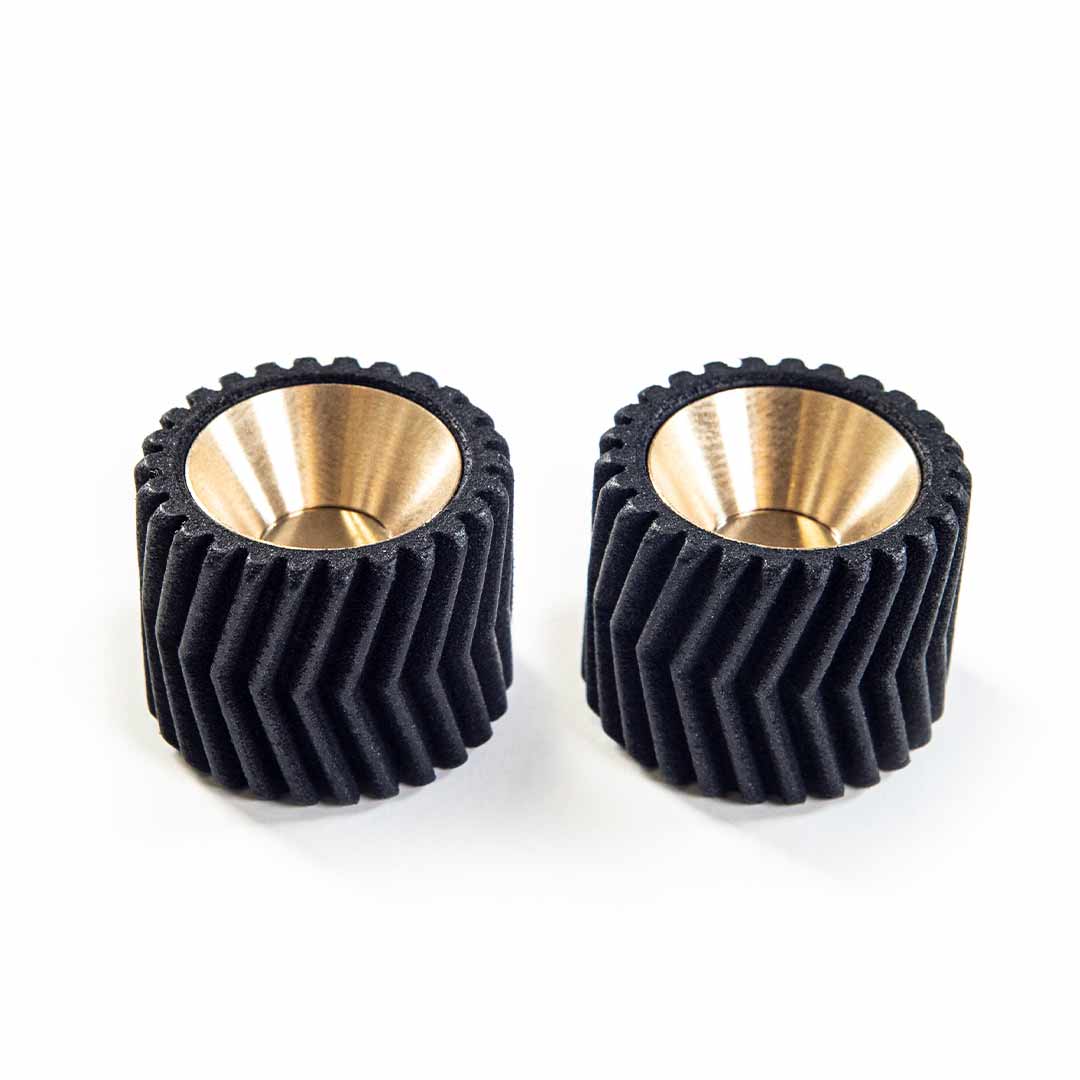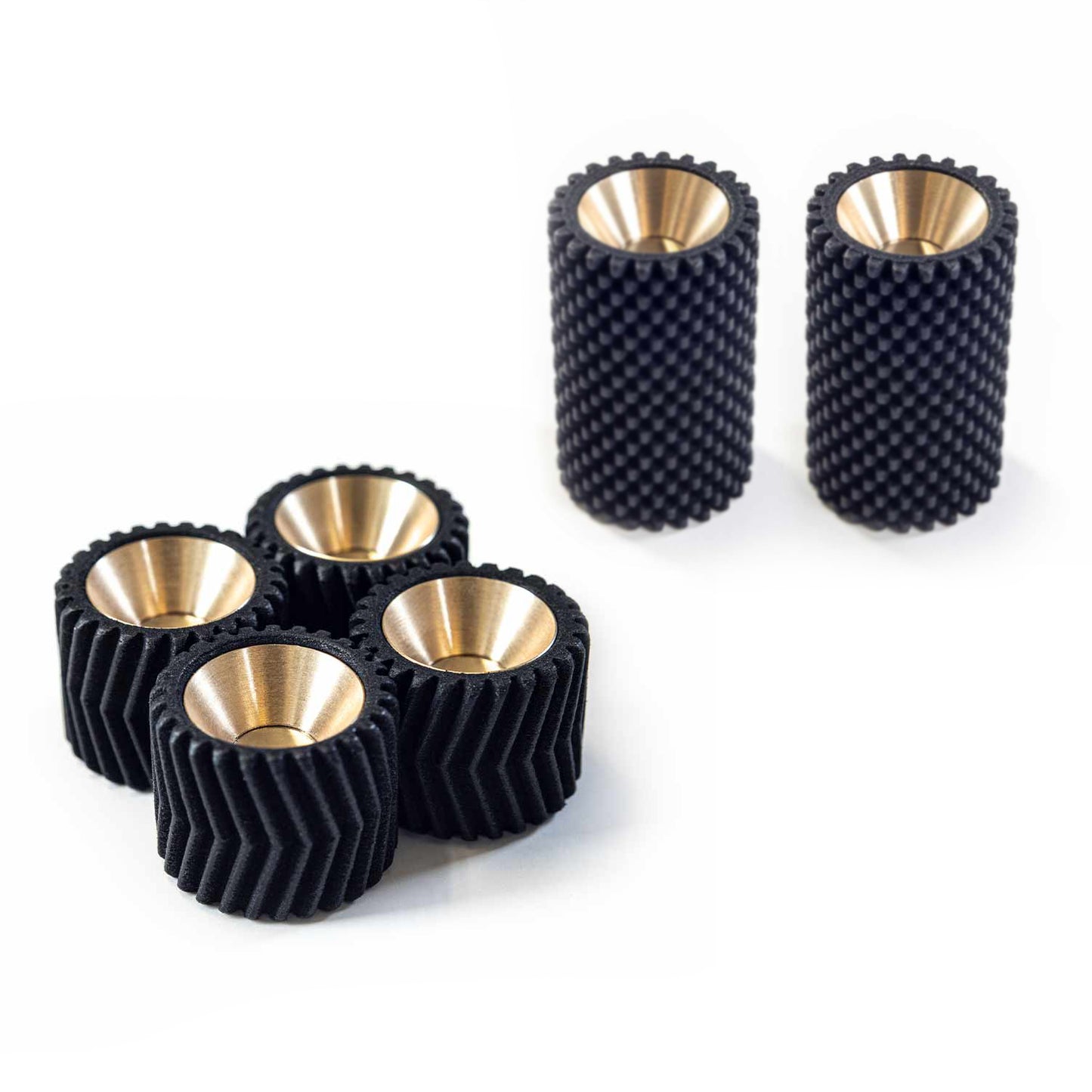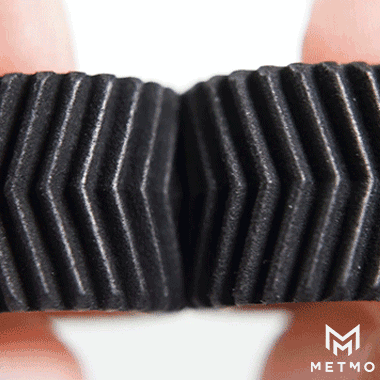 Helico: The world's first helical gear fidget toy
Precision engineered with a unique herringbone profile, Helico delivers a ton of torque into the palm of your hand.
Helico has everything you could want from an executive desk toy; magnets, interlocking gears, bits that spin, striking visuals that intrigue the eye and a gear you don't see outside of sports cars and hydroelectric dams. 
Why have we created Helico?
We set out to create the ultimate desk toy, injecting as many awesome features as physically possible, then stripping out anything that was overly complex or straight up didn't meet our stringent fiddle criteria. What's left are the best elements of every fidget toy you've ever owned. Bold but we think true.
When you get bored of spinning, why not try some gear fiddling? Or maybe some new dexterity tricks? Failing that, you can annoy your colleagues with some clicky magnet action!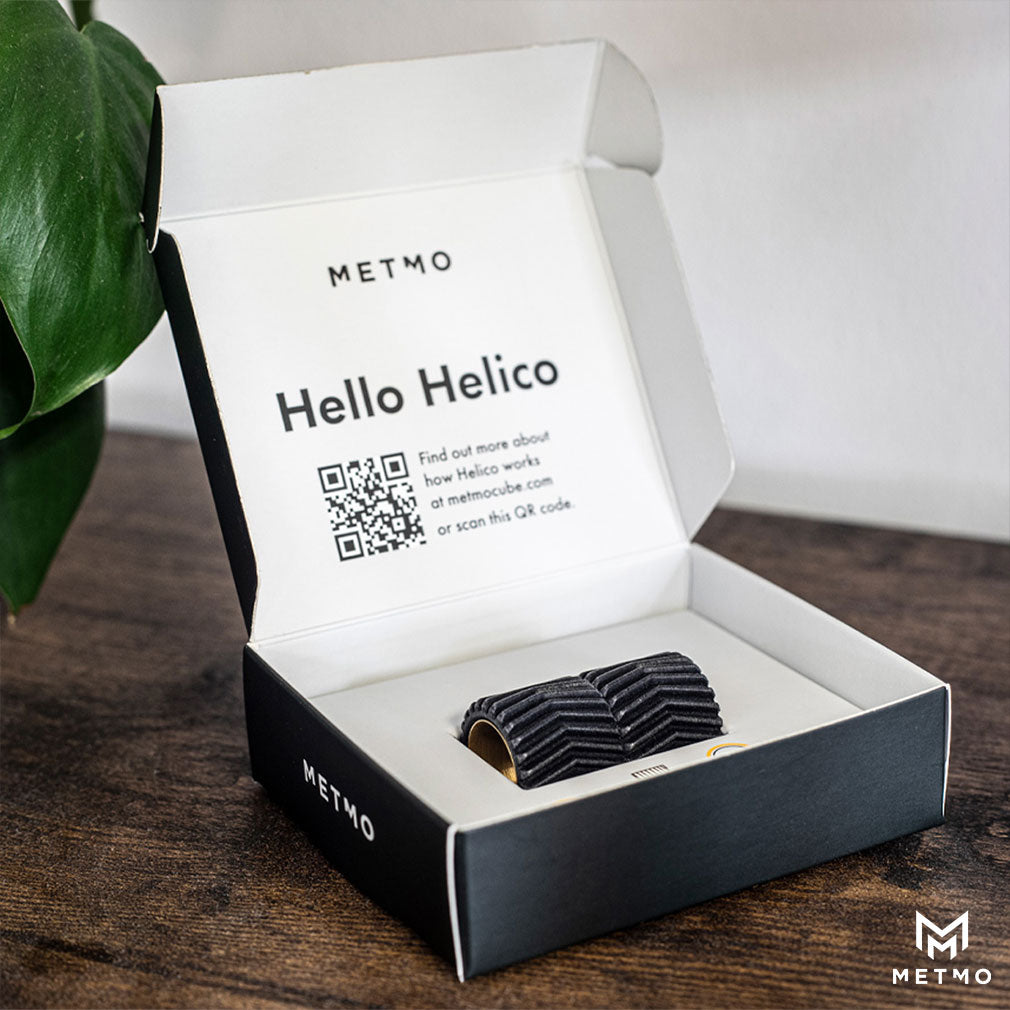 Who's it for?
Made for designers, engineers, thinkers, and anyone who wants to just take a moment to focus, relieve stress or just play around. 
Helico is easy to fiddle with but difficult to master! 
We're constantly coming up with new tricks and ways to play with it.
New Material
The biggest visual change you will see with Helico MK2 is the new sleek black material innovation. Our bespoke outer shell is made of Polyamide Nylon 12, which we have 3D printed to an incredible tolerance.
This new material means the Helico MK2 is more tactile, more satisfying and more mesmeric than ever. They're more resilient and surface friendly, as users of the MK1 know they are often dropped (or flung!), so this will prevent dents and dings in your furniture.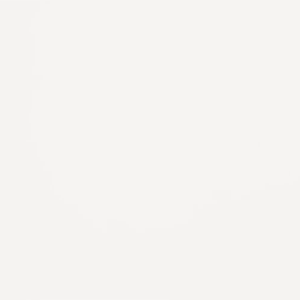 Magnified Magnetism
You spoke, we listened. One of the loudest requests from the MK1, Helico now incorporates 2 magnets, instead of the previous use of 1. It makes Helico MK2 far more resistant to coming apart, allowing for greater freedom of expression and a wider range of tricks. Keeping up the high-quality you expect from us, the gold inserts are made from a High Tensile Brass that house 2 neodymium magnets that will last a lifetime.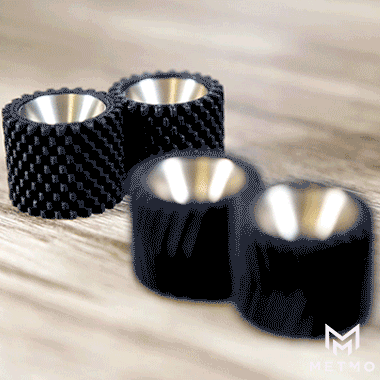 Two Unique Designs
We weren't satisfied to bring you just an updated model, we've gone one step further to give you a complete re-design to choose from, or add to your collection. Thanks to our material innovation we've been able to mould Helico with a new form.
Herringbone
The classic look, a helical gear with a herringbone profile which interlocks with ultimate precision.
Spur
Named after the gear pattern we know and love with a deep groove for those users who want an even greater tactile experience. The overlapping points provide an intense feeling through your fingers, giving you a full-on fidget feel factor.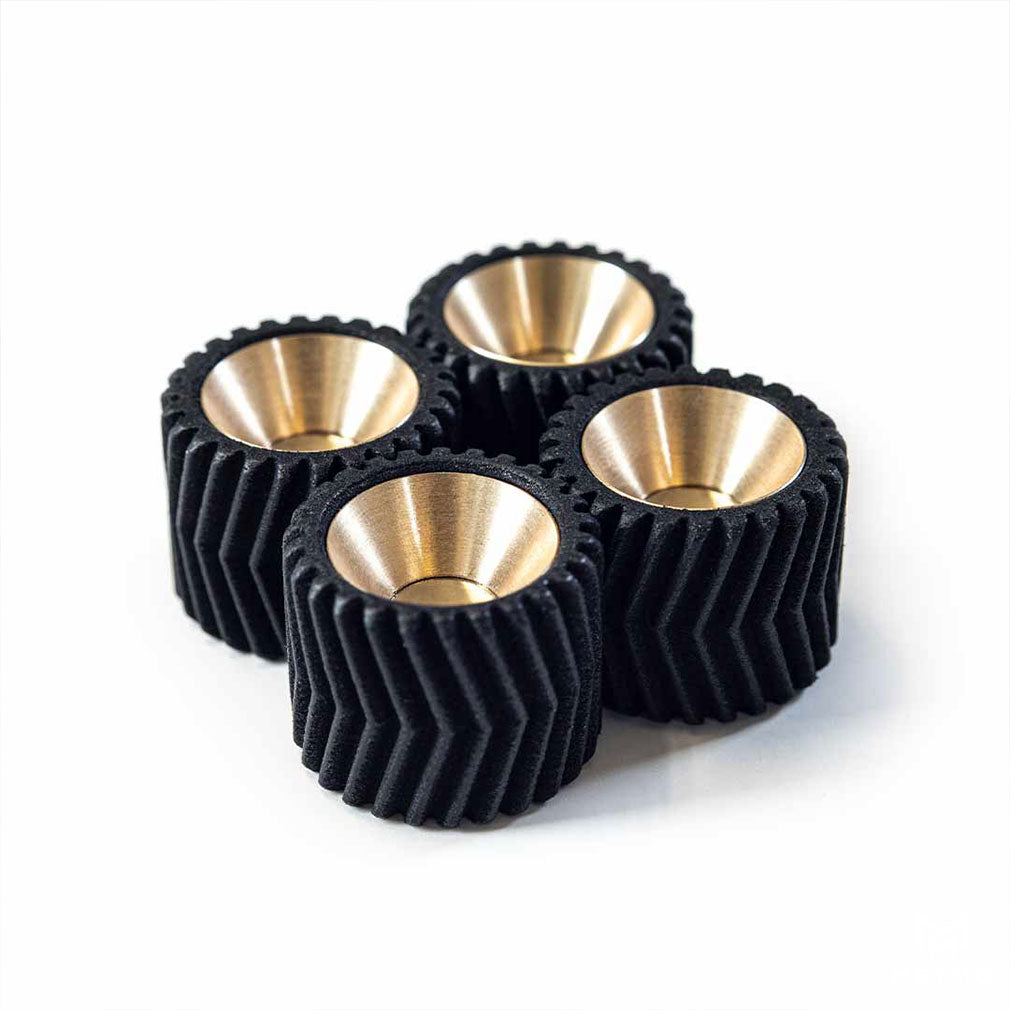 Packs
Crossover Pack - A set of Herringbone and Spur each.
Ultimate Pack - 2x sets of Herringbone and Spur, for the metal mad magician.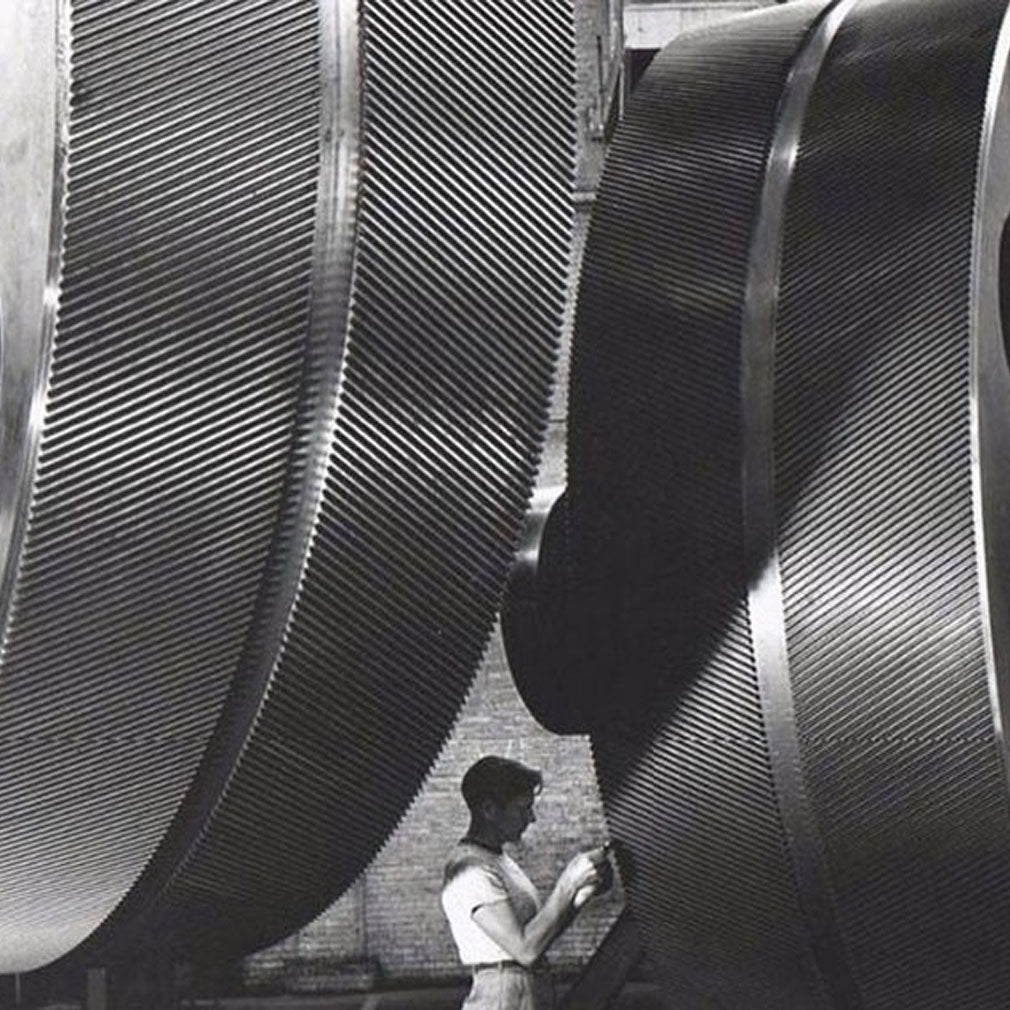 Geared for perfection - Why herringbone?
The humble herringbone is designed to interlock unlike any other gear. They engage and roll easily in the palm of your hand without the need of any fixed axis, so you appreciate the mesmerising motion of the gears meshing together, unlike anything else you can hold in your hand.
The interlocking gears present a whole new dimension for focusing your mind and testing your dexterity while the tactile feedback keeps your mind focused on what's important.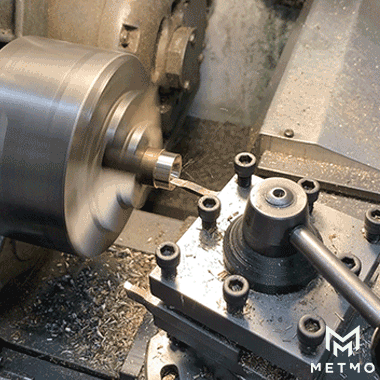 So, what's the deal, why does it cost £64.99?
We like to go with the unusual at MetMo and much like our EDM cube project, Helico is no exception. To achieve the mesmerising meshing of Helico we opted to go for a complex herringbone profile that requires intricate machining to produce. These types of gears are extremely rare and almost exclusively found in heavy machinery as they can deliver a huge amount of torque without the need for substantial thrust bearings.
Making Helico MK2
Share information about your brand with your customers. Describe a product, make announcements, or welcome customers to your store.